Insurance and Reinsurance
Reinsurance Platform
A comprehensive solution for reinsurers that gives them full control over contracts, claims, accounting, analytical requirements and regulatory compliance.
Reinsurance is often managed through complex corporate programmes that handle a lot of financial data for a wide range of coverages applicable to countries with different laws and currencies. For this reason, the reinsurance business requires specific software support, adapted to a highly specialised business where generic solutions do not work.
Delonia's reinsurance platform is designed for entities with a high volume of business, where different types of reinsurance contracts are handled. The solution provides multiple risk distribution options within the underwriting process and provides complete and flexible control of all processes, automating issuance, premium calculation and settlement of securities and claims. The aim is to ensure the security of operations and to allow adjustment of dedicated resources.
The system handles a wide variety of data, facilitating full traceability of the data to allow monitoring and control over the information. The aim is to minimise risks. This exhaustive control, supported by the Delonia solution, allows you to always comply with the regulations that apply in each case, for each contract and geographical context.
The different modules that make up the platform can interact with other systems and platforms to provide the reinsurer with 100% digital management of its operations, from a technical, actuarial and accounting point of view.
Autonomy
Ability to operate 100 per cent autonomously, with detailed data owned by the reinsurer. Third-party dependencies are limited.
Diversity
Multi-currency and multi-company solution that enables highly complex operations to be controlled, taking into account the peculiarities of each country in which it operates.
100% digital
Digital, cloud or local solution. Adaptable to the specific needs of each reinsurance company, being able to incorporate particularities in risks, management or data exploitation.
Systems Integration
Platform can be integrated with corporate solutions or other existing systems. Operational model that consolidates the automation of processes to improve control over the activity.
Flexibility
Adaptable solution, easily customisable to any type of reinsurance, covering all types of risks, programmes and products.
Flexibility in claims and cluster management.
Data Analytics
Reporting capabilities for all business processes: actuarial, accounting, risk, operations, etc. A solution that enables the implementation and measurement of actions to improve performance and efficiency in the reinsurer's management processes.
Risk management
Maintenance planning and scheduling, automation and allocation of associated tasks.
Claims management
It allows for the adaptation of the data for each branch to facilitate the subsequent analysis and exploitation of the information.
Accounting
Accounting generation – general ledger – compatible with current technical and financial requirements (IFRS-17), as well as integrable with ERPs and accounting systems (MS Dynamics, SAP, and others).
Subscription
Subscription and placement of risks in reinsurance, Acceptance and Retrocession in the scope of contract and program.
Retrocession
Centralised risk retrocession management in terms of placement and claims, which enables the optimisation of the programmes in force and the retrocession operations themselves.
Reposting module
Reporting module for technical, accounting and actuarial reports. Reports are generated, among others, for the regulator, the corporation and the client.
Delonia Magazine / Reinsurance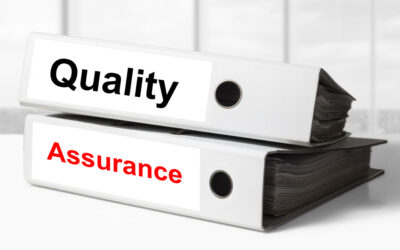 Software Quality determines the success (or not) of the company that uses it. Sometimes, the desire to be always up to date leads to carrying out processes as quickly as possible, which does not always help to have quality software.
read more